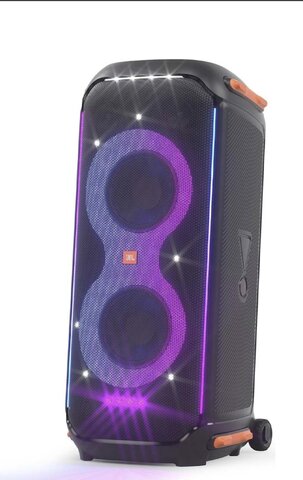 Bluetooth Speaker




Short Weekend Rental
Fri 3pm to Sun 3pm

$100.00

Long Weekend Rental
Fri 3pm to Mon 10am

$125.00

Sunday Funday Special
COUPON CODE: FUNDAY

Save $15.00
On items over $260




Introducing our top-of-the-line Bluetooth Speaker, the perfect addition to any music lover's collection. This sleek and stylish speaker delivers crystal-clear sound quality and powerful bass, making it the ideal choice for any occasion. Whether you're hosting a party, relaxing at home, or on the go, our Bluetooth Speaker is the perfect companion.
With a range of up to 33 feet, you can easily connect your smartphone, tablet, or laptop to the speaker and enjoy your favorite tunes without any wires or cables.
The Bluetooth Speaker's compact design makes it easy to take with you wherever you go. Its durable construction ensures that it can withstand the rigors of everyday use, while its sleek and modern look complements any decor.
So why settle for mediocre sound quality when you can enjoy crystal-clear audio with our Bluetooth Speaker? Order yours today and experience the difference for yourself!